If you have a Mastiff, feeding your dog right is very important because feeding the dog properly is the only way to prevent complicated health problems that are usually associated with having a 'gentle giant' that could weigh up to 230 pounds. Still, Mastiffs are interesting breed.
And if you would like to know the top 5 best dry dog foods for Mastiff, here is the list you have been waiting for:



Organix Grain-Free Organic Chicken & Sweet Potato Recipe Dry Dog Food by Castor and Pollux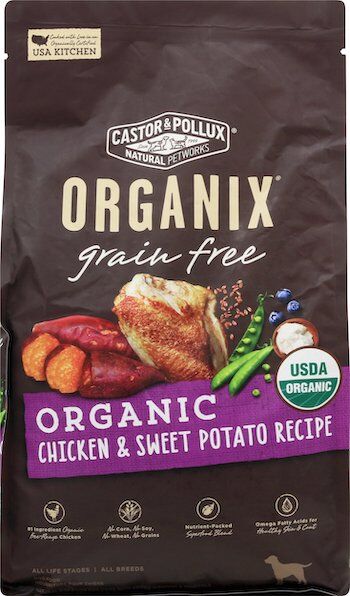 This dry dog food comes in 18lbs bag is one of the best dry dog foods for Mastiff because it delivers enhanced nutrition for your dog, not to mention the fact that it is also a great taste for your Mastiff.
And if you have heard about the brand, you would know that it is the leader in organic food for pets because it is made with exceptionally safe ingredients. Remember, this sweet potato recipe and delicious organic chicken is made with a blend of omega-6 fatty acids and superfoods.