As dog owners, we want nothing but the best for our furry friends. A good night's sleep is crucial to our dog's health and well-being, and a comfortable bed is a crucial part of achieving that.
With so many dog bed options on the market, it can be challenging to choose the perfect one for your pet. From orthopedic memory foam to waterproof designs, the choices are endless. In this review, we will explore some of the best dog beds currently available, so you can make an informed decision and choose the perfect bed for your four-legged companion.
Whether you have a small or large breed, an active or lazy dog, there is sure to be an option that fits your needs and budget. Here are The Top 10 Best Dog Beds For 2023.



BarkBox Memory Foam Dog Bed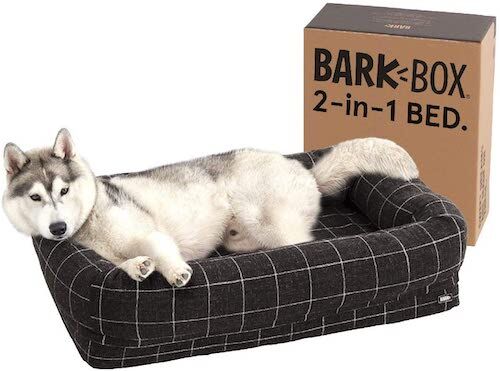 The BarkBox Memory Foam Dog Bed is an exceptional product that provides comfort, support, and durability for dogs of all sizes. This bed is designed to alleviate pressure points and improve circulation, providing a comfortable and supportive place for dogs to rest and sleep.
The bed features a high-quality memory foam base that conforms to a dog's body shape, providing customized support and comfort. The bed's cover is made with a soft and durable fabric that is both easy to clean and machine-washable.