Having a hard time with brushing your dog's teeth? Try dental chews! Dog dental chews can be a great alternative to brushing. Dog dental chews are designed to help with tarter and plaque build up in your dog's teeth. There's a ton of dental chews, so what are the best? Here is some of the best dog dental chews available online for 2023.



Blue Buffalo Dental Chews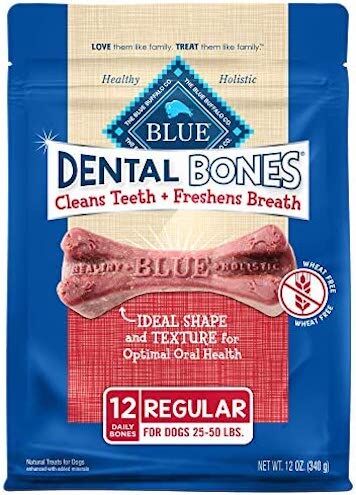 Blue Buffalo Blue Bones Natural Dog Dental Chews are easily digestible dental chews that will help to freshen your dog's breath. Glucosamine and chondroitin help support joint health, taurine helps heart health, and Vitamins A, C and E help support the immune system. Blue Bones are made with the finest natural ingredients, have no chicken or poultry by-product meals, and are corn, wheat and soy free.