Feeding a Labrador good dog food is essential for its overall health and wellbeing. A labrador's diet should include high-quality protein, healthy fats, and complex carbohydrates to provide the energy it needs for daily activities.
Additionally, vitamins and minerals are needed to help keep the Labrador in peak condition. Good dog food can also help support the Labrador's joints, bones, skin and coat as well as improve digestion.
Feeding your Labrador a balanced diet of quality ingredients will ensure it has all the nutrients required to stay active and healthy throughout its life.
Here are the 5 Best Dry Dog Food Brands for Labradors For 2023
Taste Of The Wild Dog Food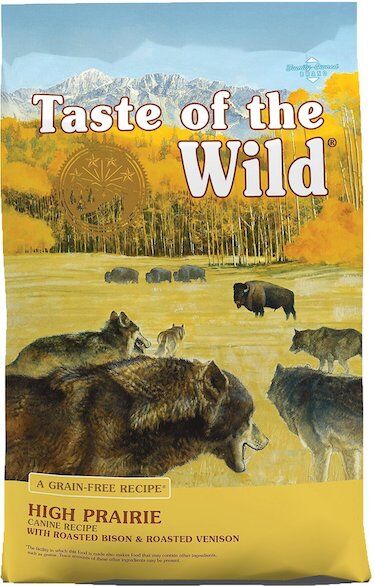 If you would prefer to feed your Labrador with grain-free dry dog food, then Taste of the Wild should be your first option. It is a premium quality dry dog food that is full of all the essential nutrients for a lively and healthy Labrador. It is a combination of veggies, fruits, and meat and peas. The peas replace grains as carbohydrate in the formula. This makes it easy to digest and reduces the risk of allergic reactions.
Eagle Pack All Natural Dry Food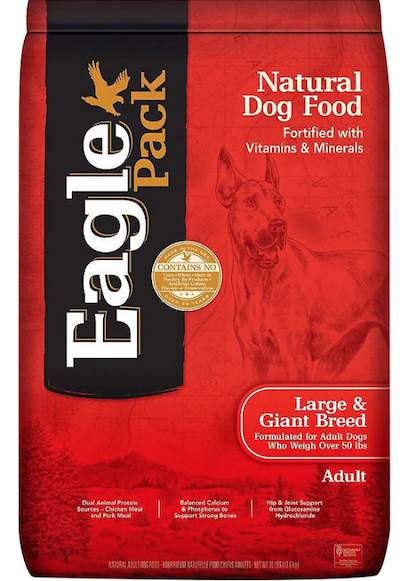 If your Labrador is still a puppy, then eagle pack should be your first choice. It is an all-natural formula that is meant for large-breed puppies. It has DHA that helps brain and eye development and contains two protein sources (lamb and chicken).
It's also rich in phosphorus and calcium that aid in the development of your puppy's bones. It has no artificial flavors, a by-product of meat, preservatives or color. Rather, it is rich in antioxidants, minerals, and vitamins. The combination of its minerals, vitamins and a great balance of micronutrients, makes it an excellent choice for puppies.
Wellness Core Grain Free Dog Food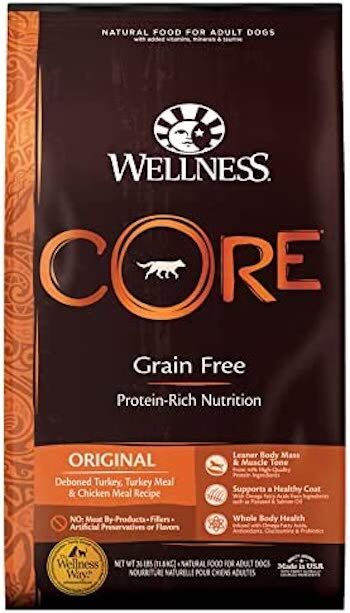 If your Labrador is overweight, you should consider this dry dog food. It is low in fat and is recommended for Labradors that weigh more than 80 pounds. You don't need to cook low-fat meals for your dog yourself.
You can simply purchase this formula that will help your dog shed fat while it still gets all the nutrients it needs to be healthy. It is rich in protein, with salmon, chicken, and real turkey as the protein sources. It has no soy, corn, grain, wheat or by-product of meat making it a high-quality food for your overweight dog.
All-Natural Holistic Select Dry Dog Food
If you notice that your Labrador retriever is prone to allergies, the Holistic Select dry dog food should be your option. Look out for symptoms of allergy like itching and excessive paw licking.
While consulting a vet should be your first option, buying a hypoallergenic dog food should be your second. The best hypoallergenic dog food on the market is this all-natural Holistic Select dog food. It is packed with nutrients, digestive enzymes, probiotics and fiber that support the digestive tract of your pet. It is specially meant for large breeds.it is rich in protein and doesn't include any artificial products.
Rocky Mountain Blue Wilderness
This is a rich dry dog food formula that is made of beef, bison, lamb, venison and gluten-free grains. It has no trace of soy, corn or wheat. It is also a hypoallergenic formula that can protect your dog from digestive problems. At the same time, it helps your dog remain energetic all day. It is also a good option for dogs struggling with coat and skin problems since full of healthy fatty acids.