Finding the right dog food for your Dachshund can be a challenge. With so many brands on the market, it's hard to know which one is best for this breed of small, long-bodied dogs.
But if you understand their nutritional needs, you can make an informed decision that will help keep your pet happy and healthy. To ensure optimal nutrition for your Dachshund, look for foods that are rich in protein and fat with moderate amounts of carbohydrates.
Additionally, because Dachshunds have sensitive stomachs and mouths, look for specially formulated kibbles designed to be gentle on them both. Finally, consider adding supplements or wet food as needed to further boost their health and vitality.
Here is the 2023 Top 5 Best Dry Dog Food Brands for Dachshunds:
Natural Balance Limited Ingredients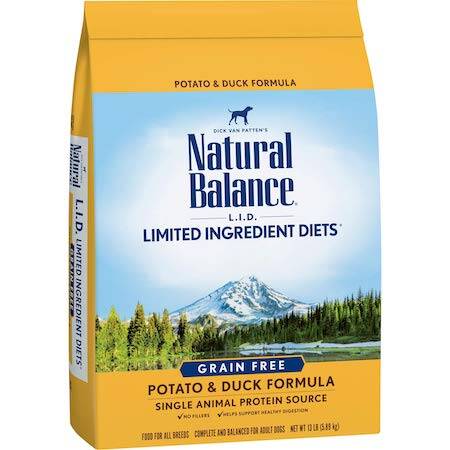 When it comes to selecting a dry dog food for your dachshund, this dog food will make an excellent option for your dog. It is interesting to know that your dog can obtain all the essential nutrition it requires to get and remain healthy from this simple kibble pack.
Though limited, every ingredient in this food are generally known to be of high-quality. It contains protein chicken, 6 fatty acids, as well as omega-3 acid which are responsible for maintaining a healthy coat and skin. For pups with sensitive stomach, this is the right diet to get along with as it presents no side effects.
IAMS Minichunks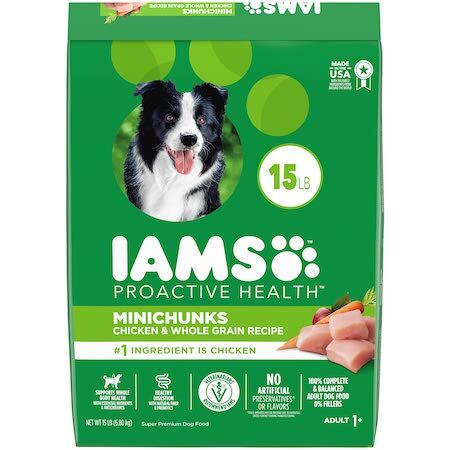 As you already know, eating good food is essential to staying healthy. This is one unique dry dog food that is not only specially sized and shaped to suit the small mouth of your dachshund but also nutritionally balanced to provide your dog with the needed nourishment.
One remarkably good thing about this food is that it does not contain preservatives, artificial dyes, fillers, wheat, or soy. In a bid to support healthy digestion, IAMS MiniChunks are made with wholesome fiber and natural pro-biotics that are also necessary to aiding proper digestion and absorption of essential nutrients.
Blue Buffalo Life Protection Small Breed Healthy Weight Dog Food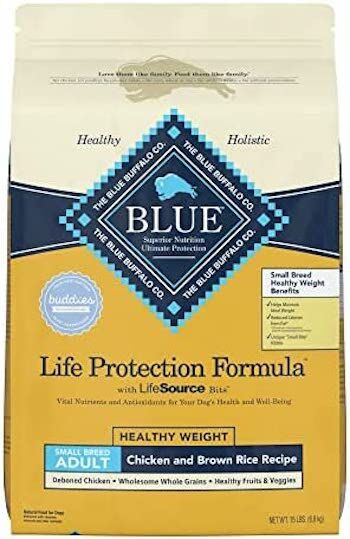 For most dachshunds, this dog food always makes an ideal selection. If you are looking to give your dog the best nutritious ingredients that it deserves, then you don't have to look any further. This dog food from Blue Buffalo is basically produced to protect your lovable dog from becoming overweight.
In a bid to promote optimal nutritional value, this food is fortified with probiotics, minerals, vitamins and other essential supplements that any Dachshund will love. One of the most impressive ingredients contained in this meal is the real, deboned chicken. Other amazing ingredients include carrots, potato starch, oatmeal etc.
Orijen Adult Dog Grain-Free Dry Dog Food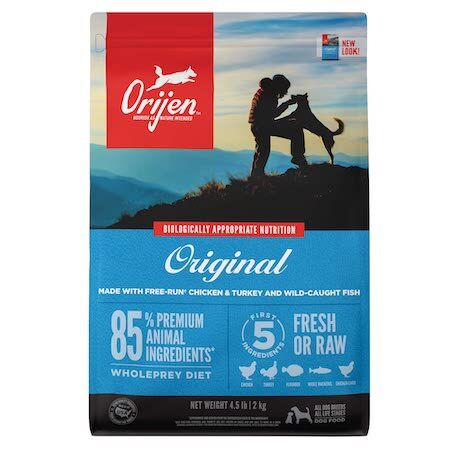 Only very few diets in the dog food industry can actually be compared to this. In fact, this nutritious dog food has been referred to by many as the best dry dog food. While Dachshunds are generally known to have sensitive stomach and digestive system, they can, however, take on this diet without experiencing any complications whatsoever because it is grain-free.
Apart from this exceptionally great quality mentioned above, Orijen Adult Dog Grain-Free Dry Dog Food is highly reputed for its high protein content and overall nutrient profile that is virtually suitable for any Dachshund. It contains adequate fat, protein, and carbohydrate nutrients.
Wellness Core Natural Grain Free Dry Dog Food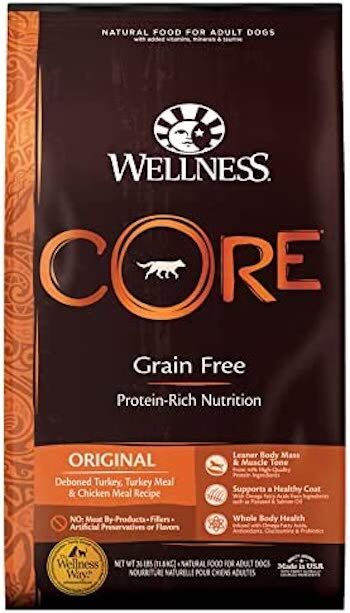 This is one unique dog food that is specially designed for small dog breeds like the Dachshund. This is practically the main choice of those searching for a premium, high-quality dog food. There is obviously no side-effect attached with taking this food as it is specially formulated for canines with sensitive stomachs and digestive systems.
Unlike other dog foods, there is more to achieve with this nourishment as it contains more protein (about 38 percent) from high-quality animal protein sources like chicken meal, turkey meal, and deboned turkey. Other essential ingredients include potato starch, carrots, peas, sugar, corn, and blueberries.