The jaw shape, natural activity level, and personality of a boxer give you some hints about what boxers need to eat. Look for natural high protein, high fat, and a vitamin mix that suits a boxer. Look out for added vitamins that the label says have no valid science that supports the dog's health. Boxer's are prone to have heart problems so look for food that helps prevent them.
Here are the top 5 best dry dog foods for Boxers
Orijen Original Dry Dog Food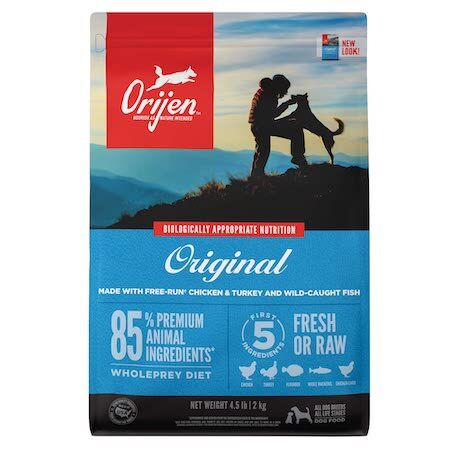 Orijen for Adult Dogs is one of a few dog foods that are certified as being completely natural. Seventy percent of the proteins that are in the dog food are considered to be edible by humans. The protein comes from fish, turkey, eggs, and chicken. None of the protein is ever frozen.
Freshness is one of the guarantees from the manufacturer. The vegetable content comes from land, river, and sea. The vegetable sources are selected for their vitamin and mineral content that are appropriate for boxer's health and nutritional needs. The dog food has the lowest level of carbohydrates possible because dogs do not need carbohydrates. There are no grains used in the food.
Wellness Core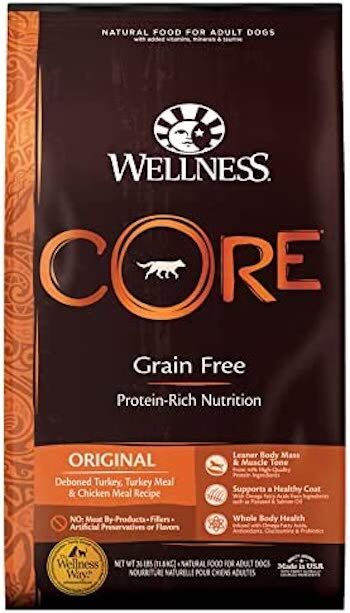 Wellness Core stresses an all natural aspect of their foods. There are a variety of flavors available. All the dry foods are kibble. There are no grains, no preservatives, no eggs, no soy, and no meat byproducts used in this food. The meat sources are turkey and chicken. The protein content is 34 percent.
The fat content is 16 percent. The food uses all natural plants and vegetables. Health benefits specific to boxers include optimum fiber content from complex carbohydrates, antioxidants for heart health, and glucosamine and chondroitin for joint health. Wellness Core also has a variety for dogs that have a sensitive stomach.
Taste of the Wild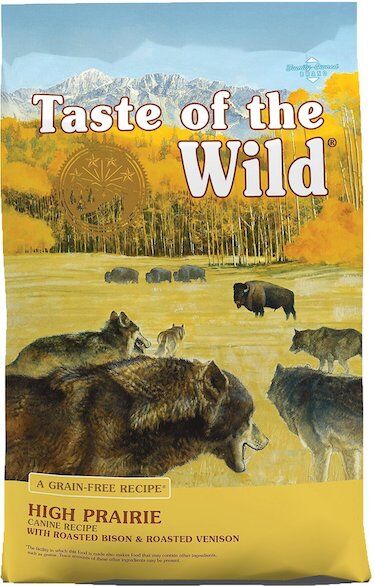 The idea behind Taste of the Wild is to use meat and other food that wolves eat. The product contains bison, deer, fish, and beef. There are no grains. The food does contain a variety of fruits and vegetables that are found in nature and are farmed. The protein level is 32 percent.
The fat level is 18 percent. The four percent fiber content helps maintain regularity without adding carbohydrates. The food includes vitamin E, Omega 3, and Omega 6 for heart health. You get a guide for switching your boxer from their old food to a new taste and a feeding guide based on weight.
Blue Buffalo Wilderness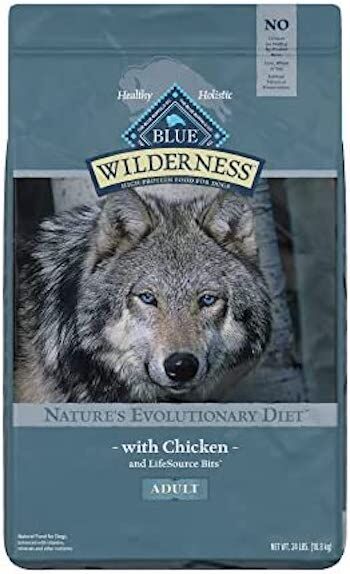 The main meat source is duck. The food has chicken meal and fish meal. The protein content is 34 percent. The fat level of 15 percent is considered optimal for medium sized dogs. Blue Buffalo Wilderness has 35 different minerals and vitamins that address specific boxer health needs.
There are no grains used in the dog food. Natural plant sources provide fiber and vitamins. The food comes in several flavors so the picky boxer can have a choice. Slow release of some nutritional components is achieved through chelation chemistry. The foods have several active ingredients that help provide digestive health. A feeding guide for dogs that weigh more than 15 pounds is included on the package.
Castor and Pollux Natural Ultramix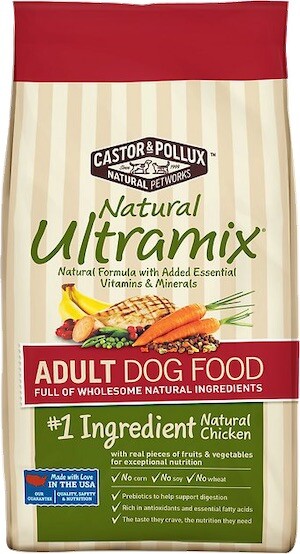 Castor and Pollux Natural Ultramix is specifically designed for the nutritional need of older boxers. The idea behind this company's development is to produce foods that carry dogs through each stage of their life. The food is made from chicken and turkey. There are no grains in the food.
The protein content is 25 percent and the fat content is 15 percent. These levels are the recommended levels for older boxers. The fruits and vegetables that provide the vitamins and minerals are selected for the needs of older dogs. Older dogs need joint pain relief, additional vitamins to maintain their coat, and a food that helps keep their senses acute. Castor and Pollux Natural Ultramix delivers for older dogs.